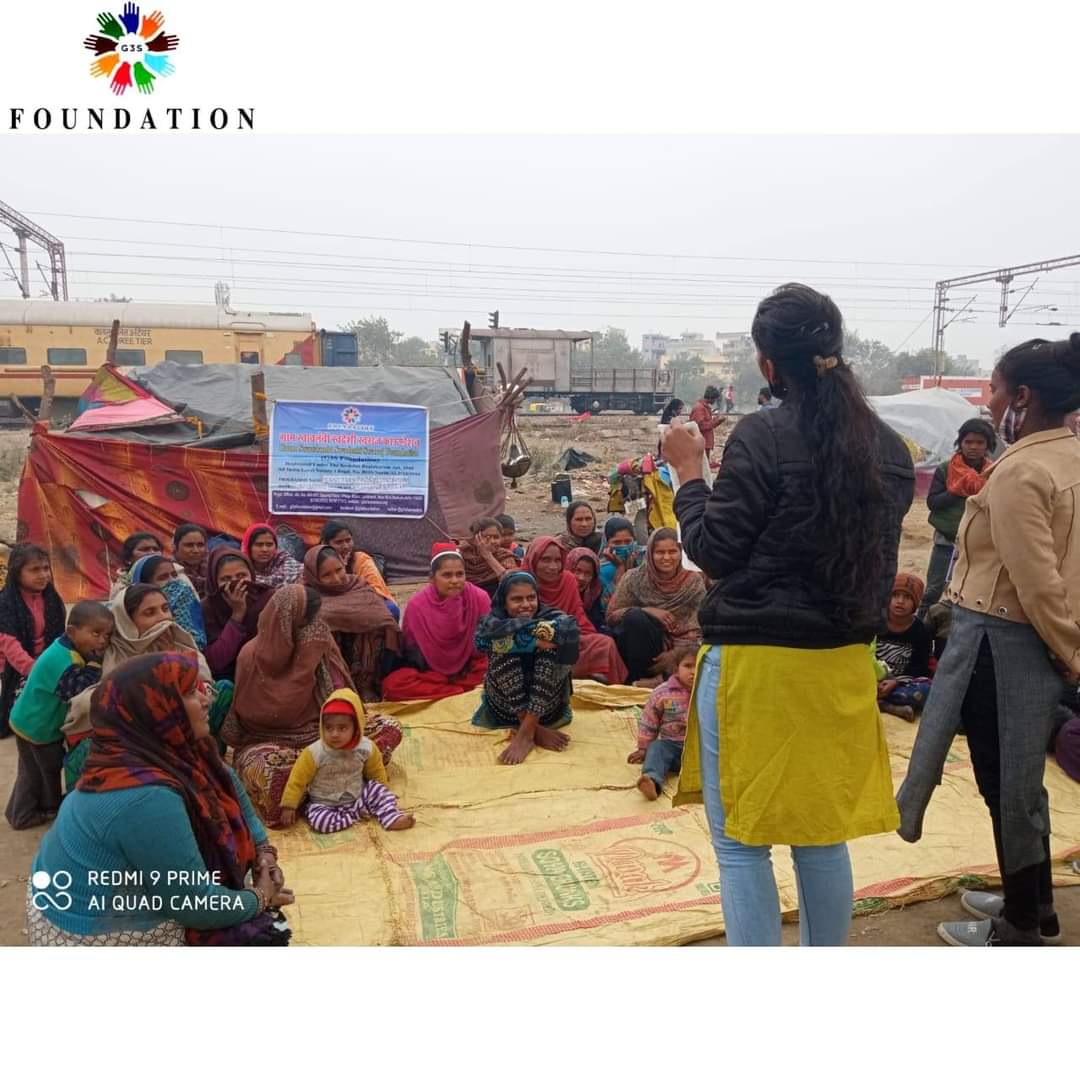 Menstrual Hygiene Awareness Session
#MenstrualHygieneAwarenessSession
If girls and women are to live healthy and productive lives, with dignity, menstrual hygiene must be given a priority. In many areas, there is complete neglect of menstrual hygiene due to low awareness levels and lack of access to sanitary products.
Under the umbrella of G3S Foundation, team have choosen another slum in the corner of Delhi which is situated at the nearest of Samaypur Badli Metro Station. We found that menstruation and menstrual practices are clouded by taboos and socio-cultural restrictions for women as well as adolescent girls in that slum. Limited access to products for sanitary hygiene, and lack of safe sanitary facilities could prove to be barriers to increased mobility and the likelihood of resorting to unhygienic practices to manage menstruation. Most of the woman use old clothes as pads by recycling them, and use of ash, which offers no protection, and endangering menstrual hygiene with long term implications for reproductive health.
In order to tackle the problem team have organised it's another Menstruation Hygiene Awareness Session among the women of that slum. They have been briefed in detail about Menstruation Hygiene Management and about the Periods. Team influenced them to use Sanitary Pads rather than using clothes which is unhygienic in use.
Families are not enough capable to buy pads each month not only for them but also for their young daughter or we can say that families prefer to spend that money in some of their other necessary works. Team had distributed Sanitary Pads among the families and assured them that we will keep delivering them the pads till we can.
Last month we had urged the people to come forward to pledge for one Sanitary Pad for a month and we we are happy to share that many people came forward and helped by either donating the pads or the amount. It is not possible to mention the each name here but some of them were Ma'am Shelly,bJyoti, Vishala, Garima, Tannu, Indu, Jyoti, Payal, Poonam, Sir Vipin, Shivam, Trun, Pawan. We would like to thank each of you for your valuable support, this was not possible without you all. Also we would to thank each volunteers to make this session successful.
#MHM #MenstrualHygiene #PositivePeriods #NoMoreShame #LeaveShameLiveSame #breakthetaboo #G3S #G3SFoundation #URI #Delhi United Religions Initiative-North India and Afghanistan
free