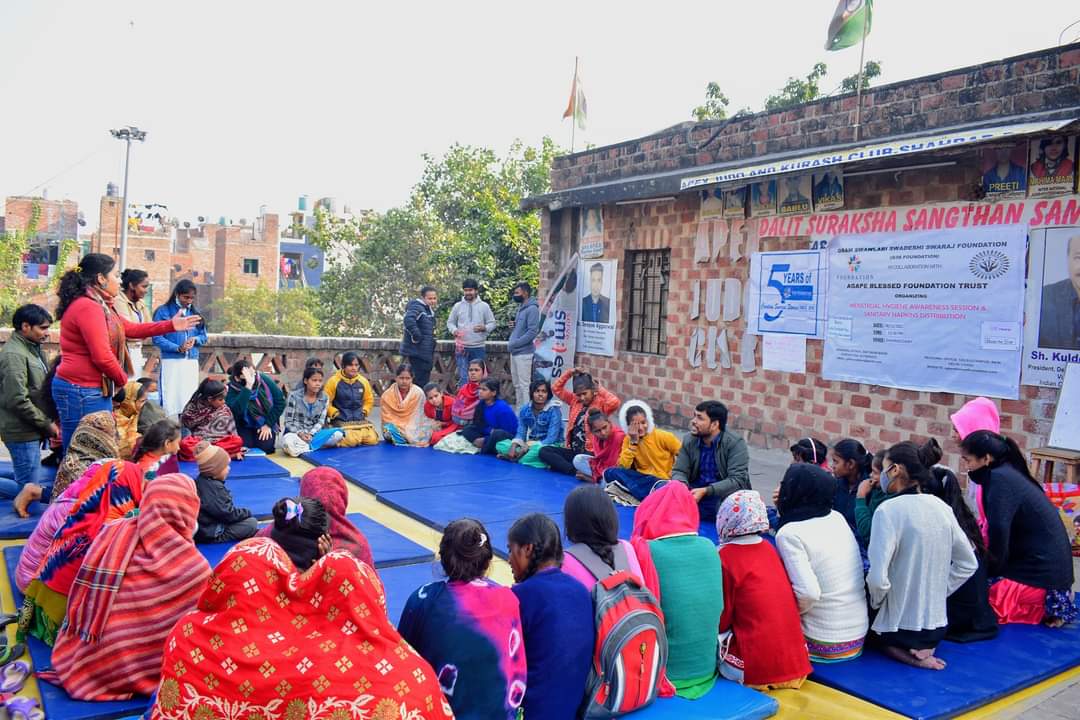 Menstruation is a natural sign of health
Menstruation is a natural sign of health, not an 'incident' to be shamed!! 🌸
Most of the girls in India are unable to play or rather leave their house during their menstruation. Lack of knowledge, awareness and support of their parents lead to school misses, mostly one week a month. It was not only affecting girls' education but also their future opportunities.
Menstruation and menstrual practices still face many social, cultural, and religious restrictions which are a big barrier in the path of menstrual hygiene management. In many parts of the country girls are not prepared and aware about menstruation so they face many difficulties and challenges at home, schools, and work places. Due to cultural norms and stigmas, menstruating women are not allowed to use water and sanitation facilities and in some
cases even excluded from home as menstruation is considered impure.
To go about this issue and empower girls enough to do everything as if the challenge of Menstruation wouldn't exist. An another Menstrual Hygiene Awareness Session was organised by the team G3S Foundation in Collaboration with AGAPE Blessed Foundation in the community of Shahbad Dairy with the under 18 adolescent girls and women yesterday. Where the participants first have disseminated about the basics of periods and the scientific resion behind this then after the hygienic practice during menstruation was discussed among them and an effort was made to break the taboos related to menstruation. We have urged and Motivated them to discuss on the issue with their teachers, mothers, daughters also with sons and brother because there is nothing to be shamed about.
Each girl and woman was provided with a sanitary pad and refreshment as well.
We would like to thank Ms. Garima Bhardwaj for conducting the session positively also Mr. Rakesh Sir (MO, GB Panth Hospital) to be there to answer the queries of the participants. Thanks Tanya from United Religions Initiative-North India to be there with us and guid us. We would like to acknowledge with gratitude the collaboration and support extended by the team AGAPE and Serve Smile. Last, but not the least, we wish to express our sincere thanks to all our colleagues and friends who have been a source of encouragement and immense support.