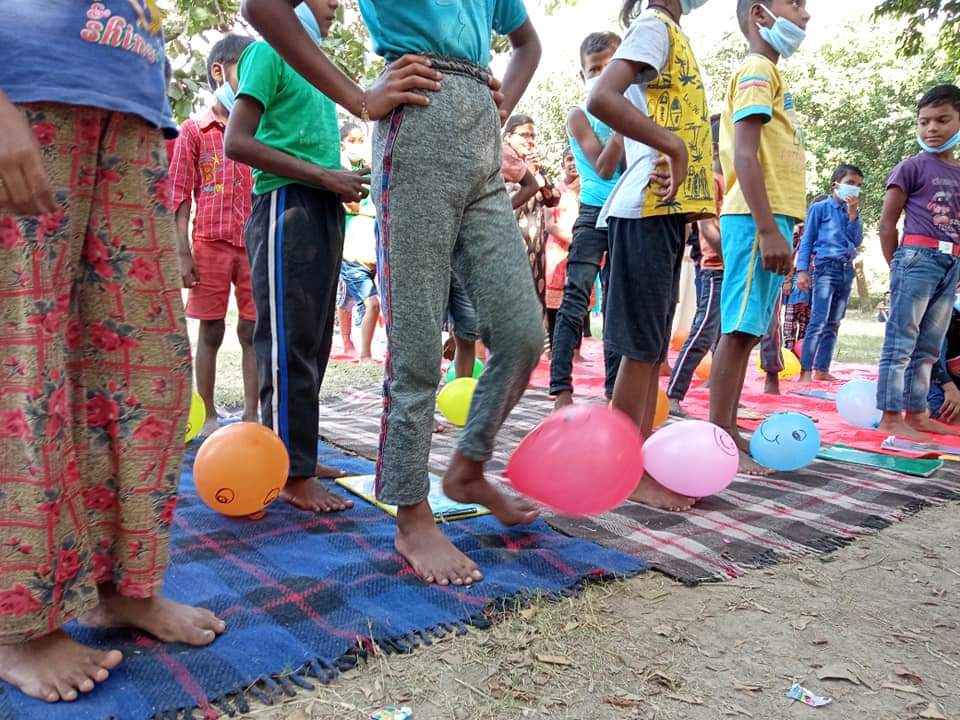 APJAbdulKalam
A.P.J Abdul Kalam's love for students and focus on promoting education made United Nations declare his birthday (October 15) as 'World Student's Day' in 2010. Hence, to pay tribute to the Great Hero, G3S Foundation in Collaboration with various organizations those are Golden Way Peace Foundation, Madad Ek Aas Foundation organized an event at Mahila Park, Suraj Park, Badli, Delhi- 110042 along with the marginalized children of the Slum Area with full zeal and enthusiasm. Students and Researchers of University of Delhi and JNU had an interaction with the children regarding the importance of the day. A motivational speech on the struggling life of Dr. A.P.J Abdul Kalam was given to the students by Ms. Aarti, pursuing her PH.D in JNU. The children asked questions on the life of Dr. Kalam. They felt very inspired by his life especially Dr. Abdul Kalam's struggle during his childhood.
The event was started with Tree Plantation.The theme of World Students' Day 2020 was 'Learning for people, planet, prosperity, and peace' and whole event revolved around the same theme.A Peace Building Workshop to mark the speciality of the occasion. Golden Way Peace Foundation conducted Play for Peace Session. It was a fun filled time, brimming with music, karaoke, speeches, song and act performances and other such activities.
A Poster Making Competition was so organized among the group of the children. Each group made a poster of A.P.J Abdul Kalam and wrote famous quote of Dr. Kalam.
#NOTE: Children/participants have been provided with fresh masks before and during the event all the precautions and masseurs have been followed to prevent the children and volunteer from the COVID-19. Each participant has been checked through thermal scanner before his/her participation. Children have also made aware on how to prevent themselves in this Covid-19 epidemic.
#WorldStudentsDay #G3S #G3SFoundation #APJAbdulKalam